Hannah Herzberg is a photographer based in Berlin.
She was born 1985 in Berlin Pankow. From 2009- 2012 she studied Media & Art at the Bauhaus University Weimar. 2012 she starts to study photography at the Ostkreuzschule Berlin. 2015 she graduated from the Ostkreuzschule with her work "Und der Himmel leuchtet pink".
"Hannah seeks with her camera the exceptional within the ordinary. Her pictures often originate from the present – like a sudden inspiration in a diary. They capture moments of her personal environment in a poetic and humorous way. Hannah Herzberg works with analog photography. Like the impressionists, her pictures play with subtle colour shades, light, blurring and unusual perspectives. A blurry watermelon in front of a clear blue summer sky, can simultaneously be the centre or the background of the piece. It depicts an everyday moment, not staged, and easily overlooked." (Text: Leonie Pfennig)
Please feel free to contact me for requests and collaborations.
Selected Clients: Geo, Nido, die Zeit, die Welt, der Freitag, stadtaspekte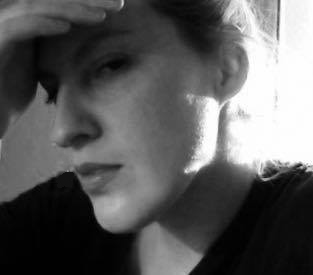 hello@hannahherzberg.de
tel: +49 176 345 012 10